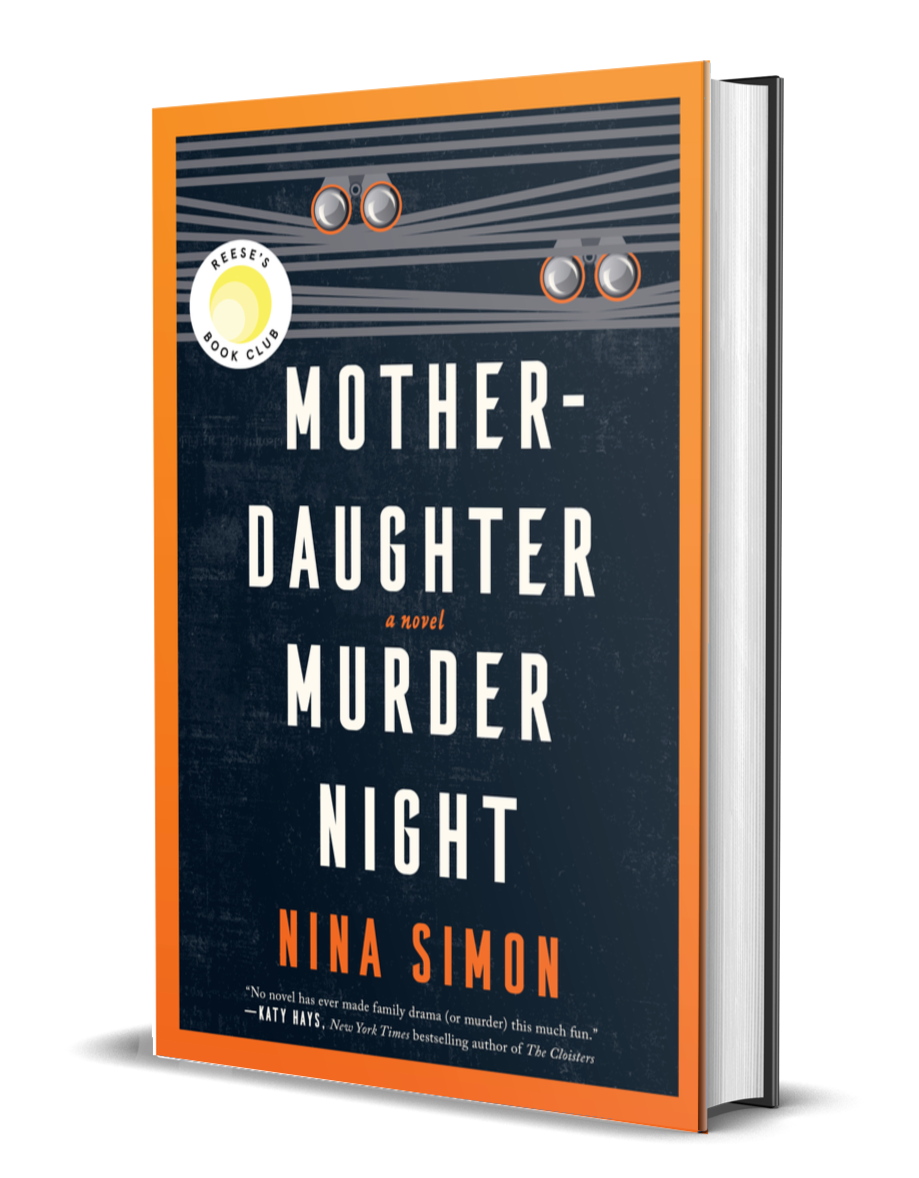 Mother-Daughter Murder Night
A fun, fresh, and twisty debut whodunit by Nina Simon about a grandmother-mother-daughter trio who come together as amateur sleuths to solve a murder in their coastal California town.
New York Times Bestseller *
Reese's Book Club * Amazon Top 10 * Indienext * LA Times Bestseller
Mother-Daughter Murder Night is available in hardcover, ebook, or audiobook at the links below.
Nothing brings family together
like a murder next door.
High-powered businesswoman Lana Rubicon has a lot to be proud of: her keen intelligence, impeccable taste, and the L.A. real estate empire she's built. But when she finds herself trapped 300 miles north of the city, convalescing in a sleepy coastal town with her adult daughter Beth and teenage granddaughter Jack, Lana is stuck counting otters instead of square footage—and hoping that boredom won't kill her before the cancer does.Then Jack—tiny in stature but fiercely independent—happens upon a dead body while kayaking near their bungalow. Jack quickly becomes a suspect in the homicide investigation, and the Rubicon women are thrown into chaos. Beth thinks Lana should focus on recovery, but Lana has a better idea. She'll pull on her wig, find the true murderer, protect her family, and prove she still has power.With Jack and Beth's help, Lana uncovers a web of lies, family vendettas, and land disputes lurking beneath the surface of a community populated by folksy conservationists and wealthy ranchers. But as their amateur snooping advances into ever-more dangerous territory, the headstrong Rubicon women must learn to do the one thing they've always resisted: depend on each other.
Meet the Author
Nina Simon
I've worn many hats in my career: slam poet, NASA engineer, game designer, museum director, and nonprofit CEO. Writing a novel was never on my todo list. Then, in 2020, my mom got diagnosed with advanced cancer. I quit my job to help care for her. My mom and I have always enjoyed reading mysteries, so we started imagining one that featured characters a bit like us—hardworking California women trying to balance professional ambition and motherhood. I wrote, and she read, and the creative process helped us heal and grow closer. Today, my mom is doing well, and Mother-Daughter Murder Night is coming soon to a bookstore near you.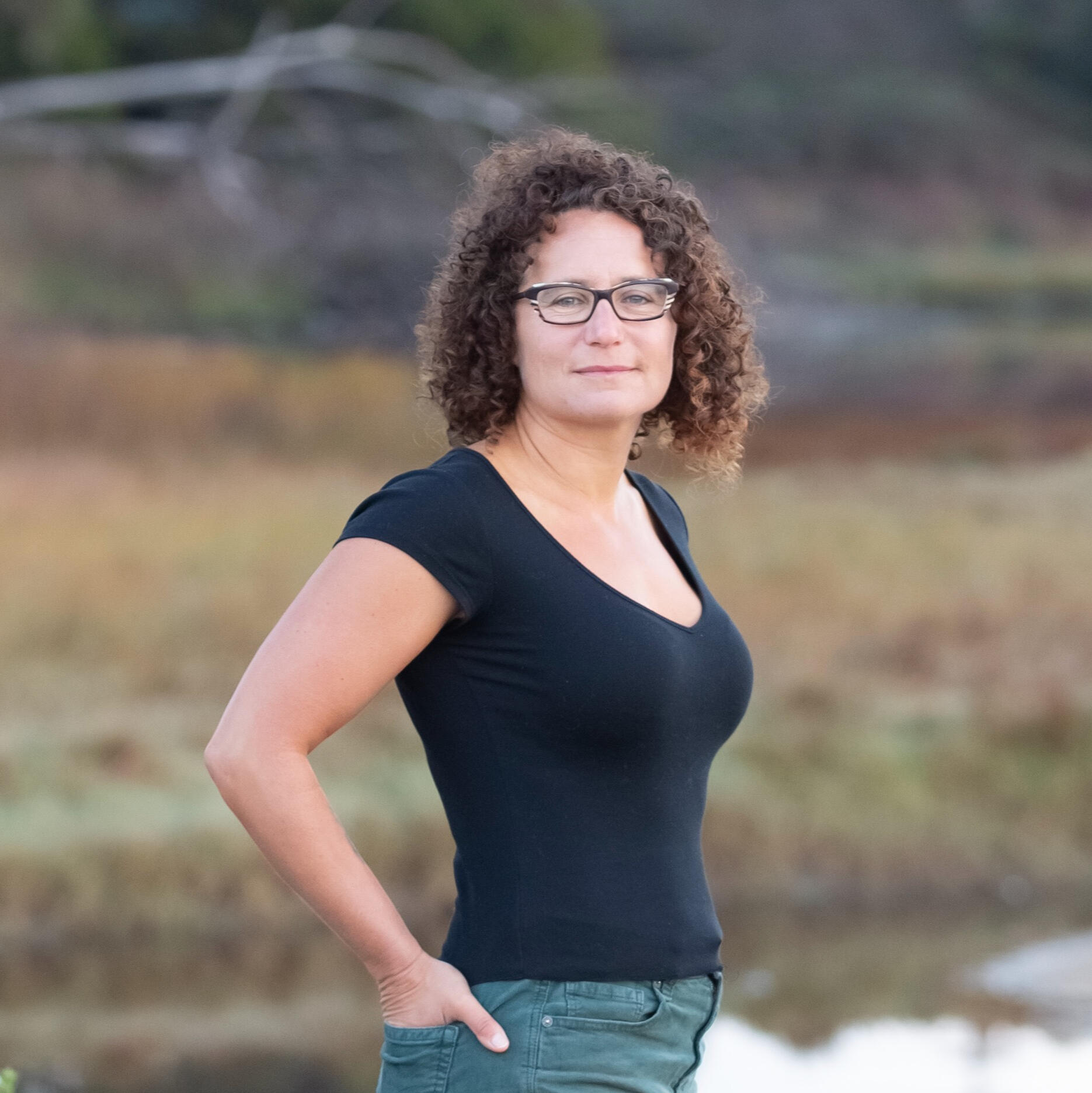 "Nina Simon's Mother-Daughter Murder Night is the rarest of novels. A lively and tender story of family that Simon deftly transforms into an edge-of-your-seat murder mystery set against the polarizing backdrop of land conservation, no novel has ever made family drama (or murder) this much fun. I fell in love with Tiny, Lana, and Beth immediately, and so will you."
Katy Hays, New York Times bestselling author of The Cloisters
---
"Mother-Daughter Murder Night is the perfect mix of family drama and murder mystery. Nina Simon's debut is a spot-on look at the complicated relationship between parents and their children. I can't wait to spend even more nights with her characters. Simon is a writer to watch."
Kellye Garrett, award-winning author of Like a Sister
---
"As much a story about the complicated love between a mother and daughter as it is a sublime whodunnit, Nina Simon's Mother-Daughter Murder Night is sure to enthrall any reader who likes their mystery with equal doses of humor, family intrigue, and surprises."
Rob Osler, MWA Award-winning author of Devil's Chew Toy
"As a reader, I inhaled this book hungrily, captivated by the truly delightful characters that Simon has created. The relationship between Lana and Beth is perfectly complex--both hilarious, heartwarming, and frustrating because of how real it was. As an author, the writing made me clench my fist and go, 'How dare a debut be THIS GOOD?'"
Jesse Q. Sutanto, bestselling author of Dial A for Aunties and Vera Wong's Unsolicited Advice for Murderers
---
"Nina Simon's wildly entertaining debut mystery Mother-Daughter Murder Night is an ode to strong women everywhere. The coastal California setting, complete with a bootleg drive-in and the aptly named 'Kayak Shack,' serves as the perfect proving grounds for the fiercely independent Rubicon women."
Eli Cranor, Edgar award-winning author of Don't Know Tough and Ozark Dogs
---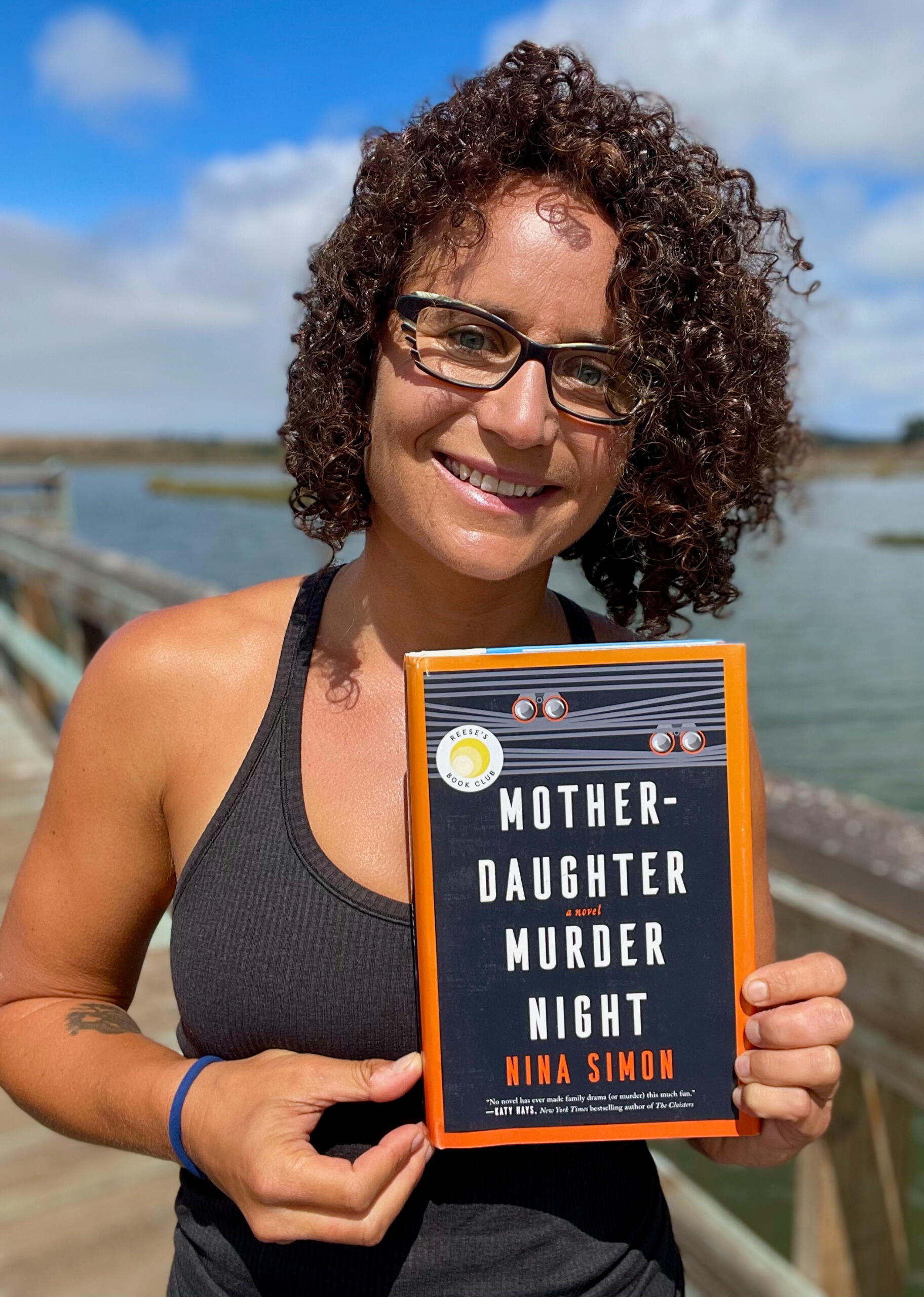 Deepen your reading
Are you reading Mother-Daughter Murder Night with your book club? Want more details on the behind-the-scenes of the story? Here are a few essays and extras that might interest you...
And if you're really excited...
Want to help spread the word?
Join the Mother-Daughter Murder Night street team and help booksellers, librarians, and readers learn more about this novel.There are no subscriptions or secret handshakes involved. Just a few free, simple things you can do to help... and a few special behind-the-scenes goodies to thank you for doing so.
Here are five quick, free ways you can help today:
FOLLOW ME ON SOCIAL MEDIA (Instagram, Twitter, Facebook) and if you see a book-related post you like, share it.SHARE YOUR EXCITEMENT on social media. I would love if you would share a review, a recommendation, or a picture of you and your own mom.GO TO YOUR LOCAL BOOKSTORE and talk with them about Mother-Daughter Murder Night. You can tell them you'd like to order a copy, or just that you are excited about the book and you'd love for them to consider stocking it.GO TO YOUR LOCAL LIBRARY (or its website) and find out how to request a book. Different libraries do this in different ways, but there should be a link somewhere for you to suggest a purchase for their collection.GO TO GOODREADS OR YOUR FAVORITE BOOK-TRACKING APP and add Mother-Daughter Murder Night to your "Want to read" or TBR list. And once you've read it, please leave a review.
Why am I asking for your help?
WORD OF MOUTH MATTERS. Thousands of novels are published each year. My publisher, William Morrow, will do a great job marketing my book... but even they will publish hundreds of books in 2023. We can do things for this book they can't. And word of mouth is the single best form of marketing.READERS ARE EVERYWHERE. I hope this book can reach folks all over, in small towns and big cities. I want you to be able to find and share it where you live.YOU KNOW STUFF I DON'T. You might have a great connection with a library, bookstore, media outlet, or event venue that isn't on our radar. If you have an idea, please email me and tell me about it.
Thank you
On behalf of all the mothers and daughters in my life, I appreciate you!And seriously, please do send me an email if you take some kind of action to support the book or want to share your reaction to it - I would love to hear your story and thank you personally.